Since the implementation of the epilepsy program in 2011, Why Not Foundation has grown significantly. It now provides daily epileptic medication for more than 34 children. This is in order to get the condition under control. This is due to the cooperation of the Why Not Foundation and Doctor Muema Mwambu Musyoka, who has a clinic in the Kisauni area in the province of Mombasa. He is a pediatrician and specializes in the management of epilepsy.
Through his help, Why Not Foundation has been organizing an epilepsy clinic once a month for over 8 years, where all parents meet once a month and receive support by:
Regular health education sessions on common diseases associated with epilepsy
One-on-one counseling sessions to better understand their children's condition;
Collecting the appropriate monthly epilepsy medication;
Free additional personal explanation/information in case of poor health of their (grand)child;
The story of Dama Kahindi we would like to highlight in particular this time.
Dama is a young lady of 22 years old and has to deal with both epilepsy and a mental handicap. She completed elementary school in Utange last year. She is a cool, active and ambitious lady.
She comes from a large family of 8 children and the whole family depends on their elderly mother for their daily needs. Her father died in 2013 after a short illness. She has a twin sister whose name is Bendera, which means flag in Swahili, which she loves!
Dama was one of the first girls to join the epilepsy project in 2011. By now, Dama no longer needs to be accompanied by her mother because she can express herself and communicate with the doctor about her progress. She likes to ask questions when the doctor in the epilepsy clinic gives health education, because she wants to understand her condition better. She is very punctual and always the first person to arrive at the office when Why Not Foundation is providing an epilepsy clinic.
Last year, Dama completed her elementary education with 164 out of 500 points. The score was below average, which prevented her from enrolling in a high school. After several good conversations and explanations with Dama and her mother about the challenges she may face in high school, they both agreed to enroll in Sacred Heart Tailoring College.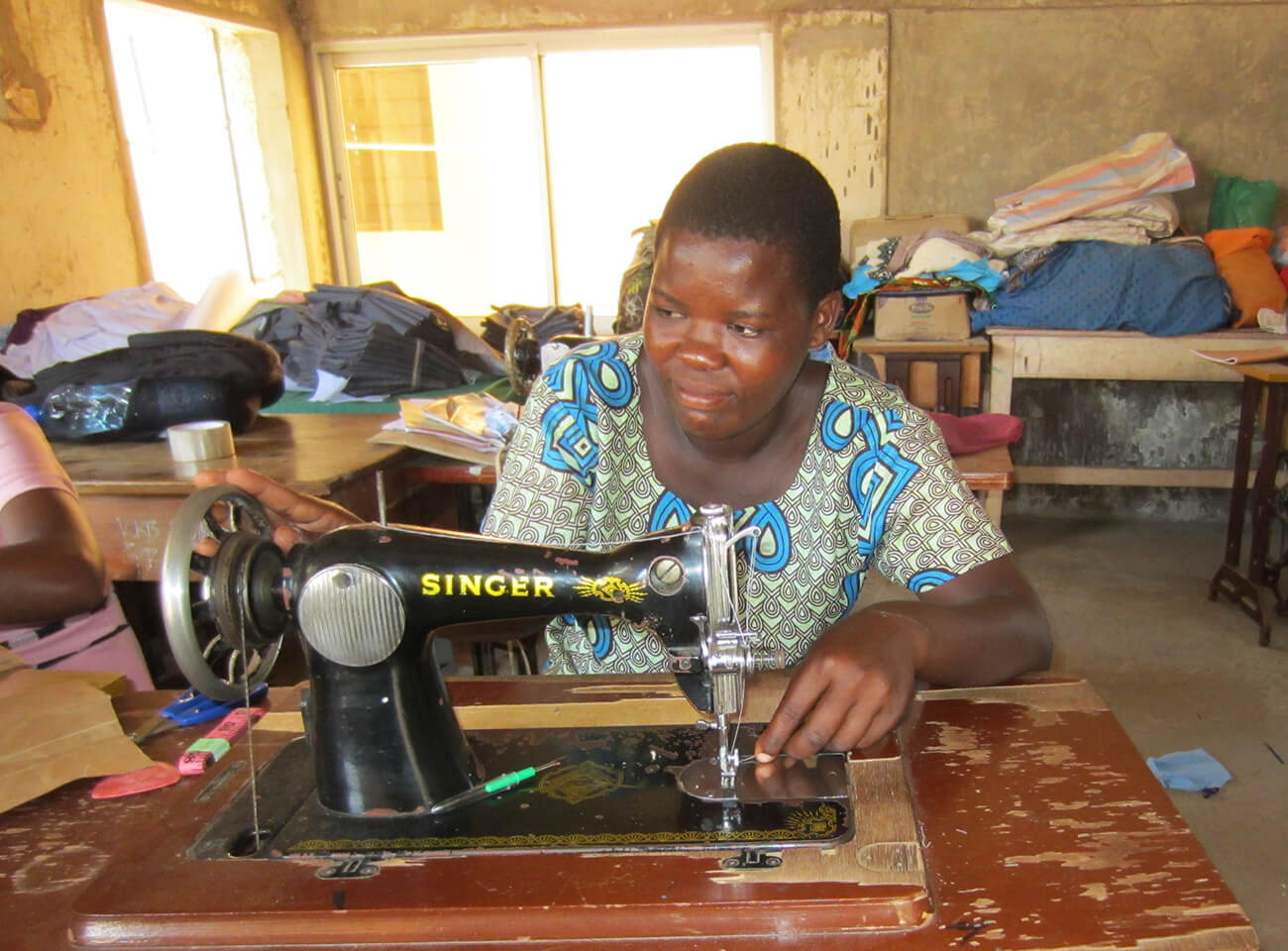 Matilda (field manager of Why Not Foundation) took Dama to the tailoring school run by Catholic nuns. When they arrived there, Matilda told the nun about Dama's condition and surprisingly, the nun reacted anxiously to this news and asked for more time to think and pray about the issue. "It is by the grace of God" that the nun called Matilda and said she was open to educating Dama.
As of March 2019, she is attending this school and she is showing some progress. She can thread and run the machine. Her teacher says Dama works hard and is ready to learn. She asks questions when she doesn't understand and if she continues with this mindset, she is able to learn enough skills to work independently and become a good tailor in the long run.
This will ensure that she can generate her own income and be self-sufficient in society!